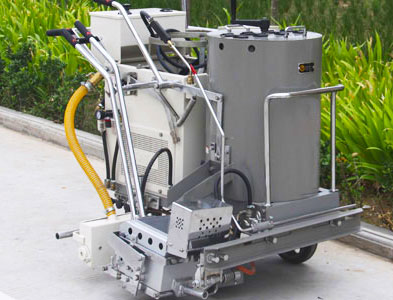 AC-SPTC Self-propelled road marking machine integrated the micro-computer system, sensing system, air compressor, driving system, etc with one machine, can finish convex road line marking one time. It is completely conform to the international vibrating and reflective standards, and with stronger deformation resistance.
EMAIL: This email address is being protected from spambots. You need JavaScript enabled to view it.TEL: +86-371-55635088
Category: ACE Road Marking Machine > Road Marking Equipment > Thermoplastic Road Marking Machine
Technical Data
Model
AC-SPTC
Engine
Kohler 6.0 HP or Robin 6.0 HP gasoline engine
Air compressor
0.6 m3/min
Heating Mode
Liquefied petroleum gas, infrared burner
Paint tank capacity
65 L
Glass beads bin
14 L
Marking equipment
Pneumatic convex line marking shoe, standard configuration 150 mm
Marking width
100 mm, 200 mm, 250 mm, 300 mm (optional)
Marking thickness
Bottom line 1.0 mm - 2.5 mm (adjustable); convex height 3.0 mm - 7.0 mm (adjustable)
Control system
Digital intelligent line type control system
Knob controller
Dimensions (L*W*H)
1420 mm × 1070 mm × 1120 mm
Weight
248 kg
Optional system
Standing trailer, electric start, warning light, lighting lamp
Features
1. It is suitable for city road and highway small road marking work.
2. The advanced driving system can control the forward, reverse and stop.
3. The screeding marking shoe makes the marking line beautiful.
4. The automatic quantitative glass beads dispenser makes the glass beads spraying even and saving.
5. The back fixed caster makes the machine go straight and turning freely.
6. The standing trailer, electric start, warning light and lighting lamp is optional.
Pictures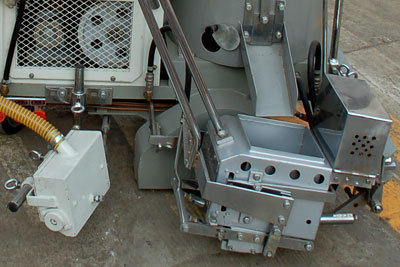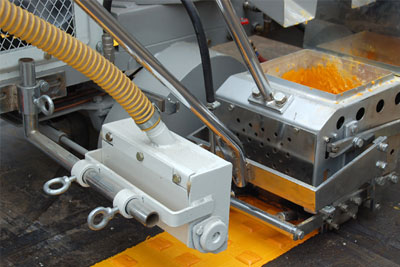 Enquiry Form
[Form Enquiry not found!]