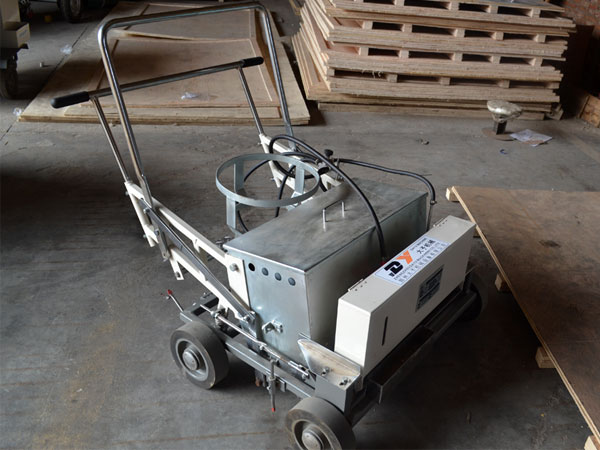 May 14, 2013, we received an inquiry from Mr.W, coming from PCI, a State of California licensed contractor specializing in pavement striping, marking and seal coating of parking lots, streets, airports and playgrounds. Mr.W have never purchase out of the country before. After communication with Miss Vicky, our sales engineers, Mr.W bought a
AC-HPTP
hand-push thermoplastic screeding pedestrian road marking machine from us. We are very honored to be the first overseas partner of PCI.
Client Profile
PCI is a parking & highway improvement contractor, serving all of Southern California. PCI has all the specialty equipment and experienced trained personnel to perform any type of striping and marking job for both private and public works agencies. Where ever there is a need for a stripe or marking, WE CAN DO IT. We also believe that there is never a job "too small". We are happy to do any size job.
PCI has established itself in the industry as a true professional and performer, meeting and exceeding tough schedules.
Call PCI to "LINE UP" your next job.
We have received the marking machine and have used it on the job it was intended for with great success. It did a very good job.
—— Mr.W, President of PCI.
Photos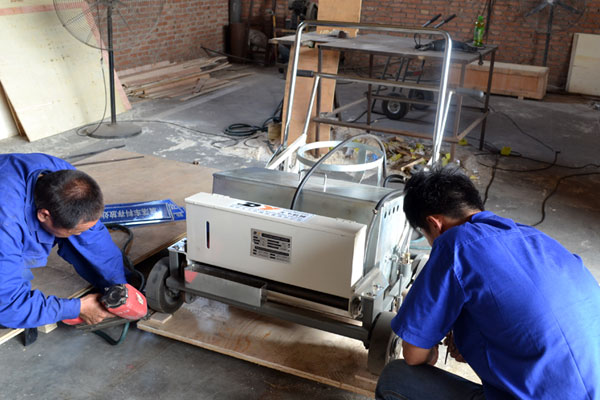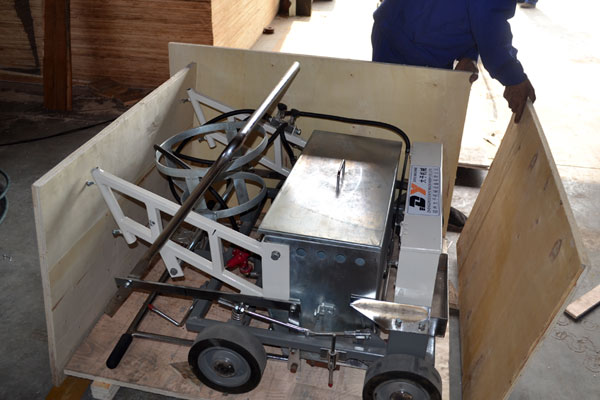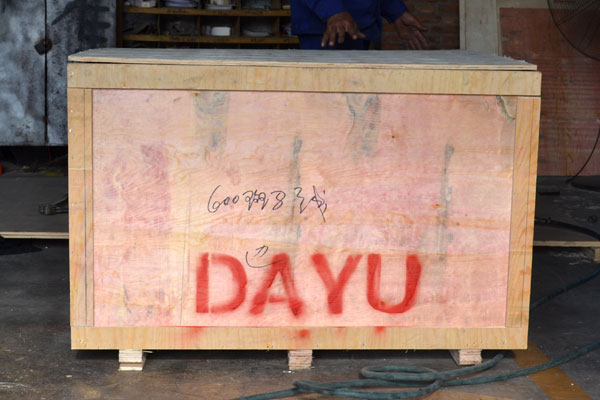 Email Digest
Vicky
I am looking for a machine that is 24" wide. I believe this would be 600 mm.
Do you have one?
Mr.W
Hi Mr.W
Yes, we have, 24" wide, 600mm, no problem.
It can be equipped in the pedestrian road marking machine according to your needs.
And if you need other line width, the only thing you need do is change the different size marking shoe.
Kind regards
Vicky
Vicky
I would like to purchase 1 machine.
I am not sure about the payment method. I have never purchase out of the country before. Do I send a check???
Mr.W
Dear Mr.W
Have a nice day!
About the payment method, check is not accepted in international trade.
In general, there are following main payment terms in international trade:
1. T/T (Telegraphic Transfer): 30% T/T as deposit in advance, 70% T/T balance before ship out.
2. L/C (Letter of Credit): 100% L/C; or 30% T/T as deposit in advance, 70% L/C at sight.
3. D/P: Document against Payment.
Normally, for small machines, our company usually adopt 30% T/T as deposit in advance, 70% T/T balance before ship out. It is quick and easy. Many of our clients prefers to use this method.
Maybe you could ask your friends who have purchased out of the country before, to know more details about the payment method.
Any questions, please let me know.
Waiting for your quick reply.
Kind regards
Vicky
Hi Mr.W
How are you?
What about your opinions about our thermoplastic pedestrian road marking machine(24" wide)?
We need your comments to go ahead! Thank you!
Waiting for your kind reply!
Kind regards
Vicky
Vicky
Yes, I am interested in this machine. I will be needing it as soon as possible and am working on wire transferring the payment.
Mr.W