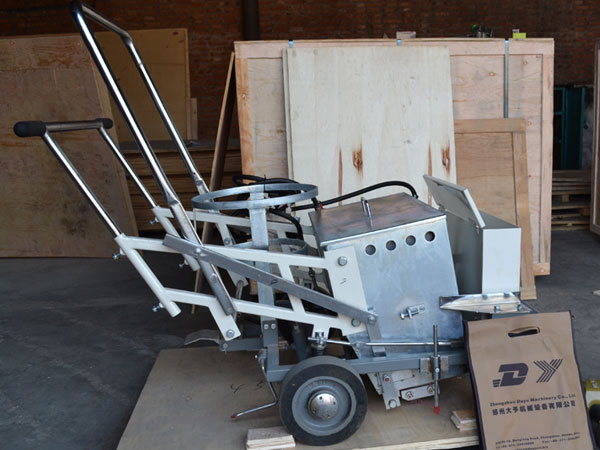 June 14, 2013, we received an inquiry from Mr.P, coming from Intersectional Linemarkers (ILM), a West Australian owned and based company, with a successful track record on both large and small jobs all over Western Australia. After communication with Miss Vicky, our sales engineers, Mr.P bought two
AC-HPTP
hand-push thermoplastic pedestrian road marking machine, one with 450mm shoe and one with 500mm shoe. AC-HPTP is used for marking pedestrian or zebra line by pull the machine, with simple structure. it is easy and convenient to operate. Marking width: 350 mm - 600 mm, can be customized according to customer's requirements.
Client Profile
Intersectional Linemarkers (ILM) is a leader in the fields of sophisticated road marking systems and offers a wide range of complete solutions to meet our clients' needs. ILM is a West Australian owned and based company, with a successful track record on both large and small jobs all over Western Australia. ILM is a preferred contractor to Main Roads WA who work to improve driving conditions for road users.
ILM focuses on the design and installation of various types of road markings, which provide a safer environment for motorists, cyclists and pedestrians. Road markings give vital instructions to motorists and need to be both highly visible day and night as well as highly durable.
You have been a great help and very patient through the process. Thanks for all your help appreciate it and look forward to doing more business with ACE Group in the future.
—— Mr.P, Intersectional Linemarkers (ILM).
Photos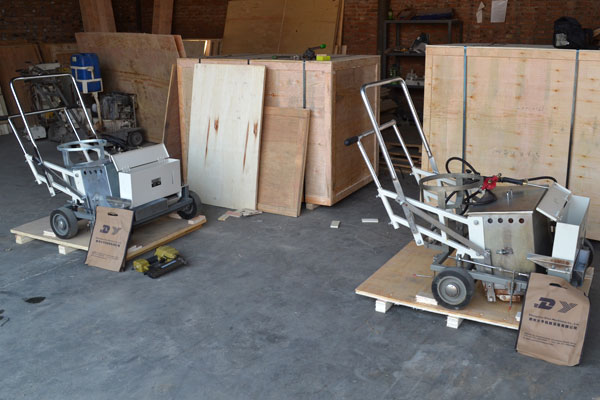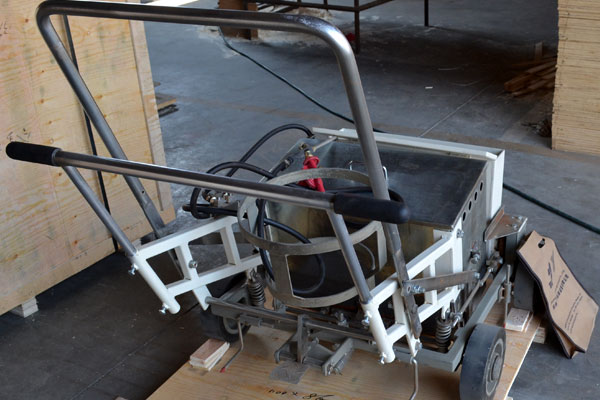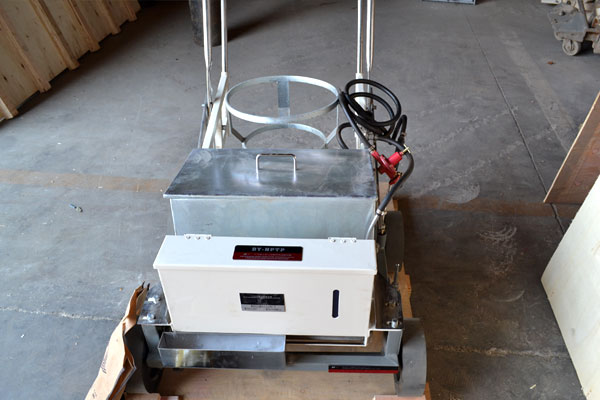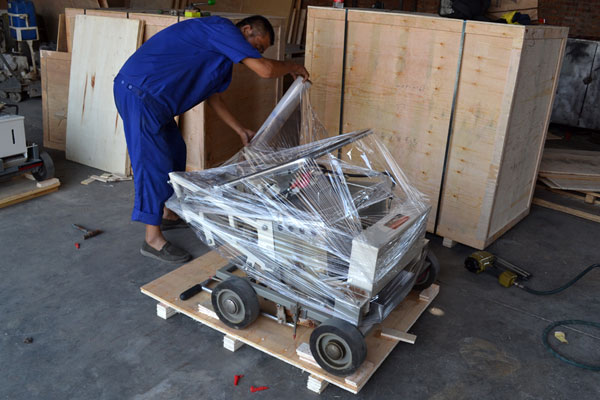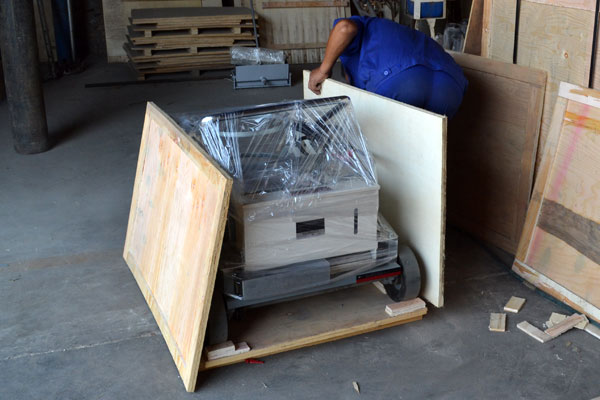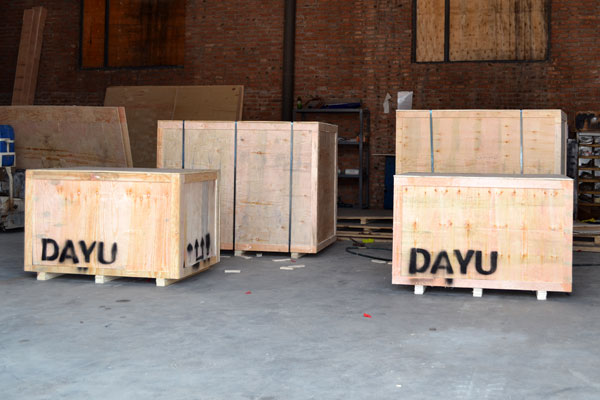 Email Digest
Vicky
Does the price include transport cost if not what is the price.
Can you give me a price to purchase additional marking shoes of 300mm and 500mm.
Regards
Mr.P
Dear Mr.P
Have a nice new week!
The price I offered is FOB price, not include transport cost and insurance.
Could you please tell me the seaport which you need we ship the machine to? I will check the sea freight and the shipping date for you immediately.
Due to the integrated design of this machine, AC-HPTP pedestrian road marking machine, marking shoe and paint tank hang inside of chassis, the marking shoe's width is the machine's width.
So for this machine, zebra crossing line machine, one machine one width, it's fixed. 350/400/450/500/600mm marking shoe of this machine, the price is same.
For other thermoplastic road marking machines, the line width can be changed by changing different size marking shoe, 100mm, 150mm, 200mm, 250mm, 300mm.
Any questions, please let me know freely.
Waiting for your kind reply.
Kind regards
Vicky
Vicky
I understand now the machines are single width and you cannot interchange the shoes.
I am interested in a 450mm and a 500mm machine so please give me the shipping costs.
Regards
Mr.P
Hi Mr.P
Hope you are fine, my dear friend!
It is regret that I haven't received any information from your side.
I would appreciate for your any comments about our road marking machines, including price, quality, and service.
No matter if it is positive answer, it is a great help for us to meet your requirement.
You know that we are sincerely to do business with you, no matter you choose us as your supplier or not, pls tell us the truth and reply to me!
Replying us shows you respect us, you would like to make friends with us!
Maybe this time you choose another supplier, we hope you can tell us the reason why you give up our offer so that we can make big progress in the near future!
Hope you can understand us, and wish can have a nice cooperation with you for a long time in the near future, dear!
Best wishes for you!
Vicky
Vicky
I have been very busy with a lot of other issues, I am still very keen to purchase these two small machines.
I am going to get Lucy to contact you this week and arrange payment so that we can get the two machines shipped.
Regards
Mr.P
Dear Mr.P
Good day!
Please check the photo evidence of the machines AC-HPTP as attached files. Thanks!
And please transfer the balance payment and send the bank slip to us ASAP.
Kind regards
Vicky
Thanks, Vicky
We will transfer the balance of payment on Monday. The estimate shipment date is on 29th August. We definitely want the goods to be on the shipment leaving for Fremantle next Thursday 29th August.
Payment date 26th August is in line with the contract payment term – balance before delivery.
Any problems please do not hesitate to let us know.
Thanks, kind regards
Mr.P
Dear Mr.P
Maybe you have a misunderstanding about this:
Here 29th August is not estimated shipment date, it is estimated time of departure.
Today or tomorrow, the machines will arrive at Qingdao Port. And from 23rd to 26th August is the shipment date. Then from 27th to 29th August, we must arrange the custom formalities, confirmation of the B/L, and other details, to make sure the ship can leave port on time.
26th August is the last date for shipment. Also 26th August is the last day we must confirm we received the balance payment.
So please transfer the balance payment today or tomorrow.
Please understand and thank you for your understanding.
Kind regards
Vicky
Vicky
All good will arrange payment tomorrow. You have been a great help and very patient through the process.
Thanks for all your help appreciate it and look forward to doing more business with dayu in the future.
Mr.P