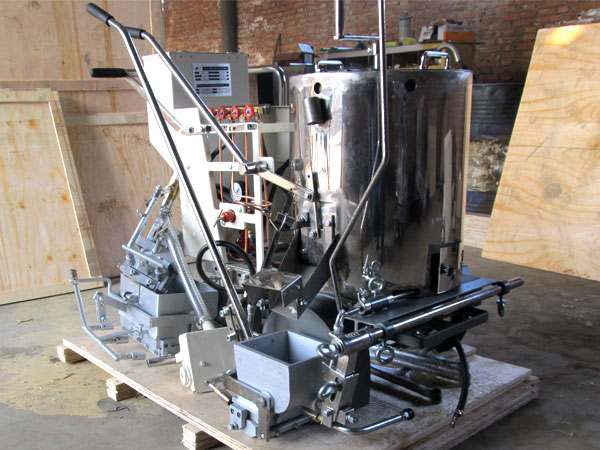 December 8, 2011, we received an inquiry from Mr.B, coming from Rua Seguridad Corporation, engaged in the road safety industry in the Philippines. Mr.B has extensive experience in the use of pavement marking equipment. Before purchasing our equipment, he bought road marking equipment from other Chinese manufacturers, those devices can not let him feel satisfied. After communication with Miss Neijer, our sales engineers, Mr.B bought one set
AC-HPT
hand-push thermoplastic road marking machine and one set
AC-VHDP
thermoplastic road marking paint preheater from us. Since then, establish a long-term good relations of cooperation between us. Most recently, he expressed the hope to become our distributor in the Philippines, we are more communication on this matter.
Client Profile
Established in 2006, Rua Seguridad Corporation specializes in the integration of newly constructed, improved, rehabilitated or maintained roads and highways infrastructure with high-level safety features that sustain traffic order, protects life and preserves property.
Our mission is to provide sub-contractors, general contractors and government agencies with industry standard, reliable and economical road safety products that help develop the roads of the future. This also includes the delivery of superior services that strictly comply with material and work specifications and exceeds customer expectations at all times.
Rua Seguridad Corporation is in the business of advancing the use of safe and environment-friendly systems and materials to promote the protection and preservation of life and property through traffic excellence. The company has developed White Gold Thermoplastic Roadmarking Paints as its pioneer brand of pavement marking paints. Modeled with exceptional value, products are manufactured abroad based on Philippines industry standards and inspired by the American and British standards. Customers are assured of superior quality, competitively-priced material which exceeds specification requirements on a regular basis. Rua Seguridad Corporation is operated by a team of professional and technical individuals with vast experience in the field of traffic engineering and road safety which operate mindful of customer value and company reputation at all times. Investing in high-quality materials and top-professional services leads to a good investment for the road of the future.
Photos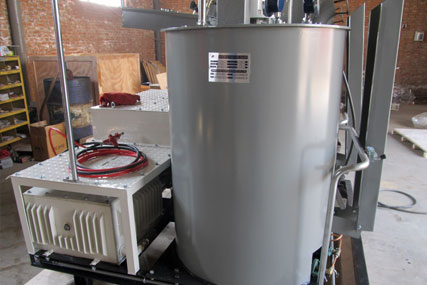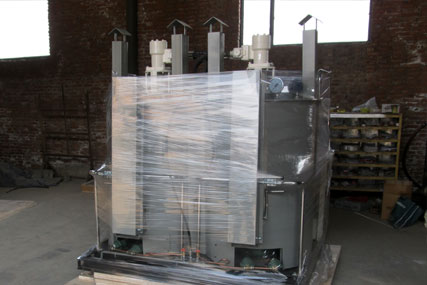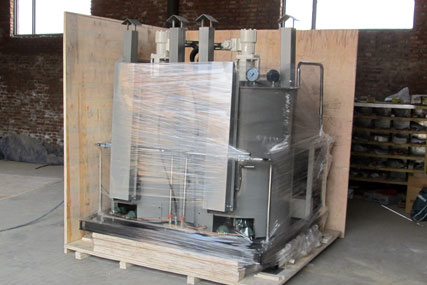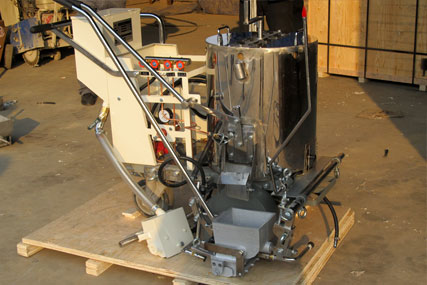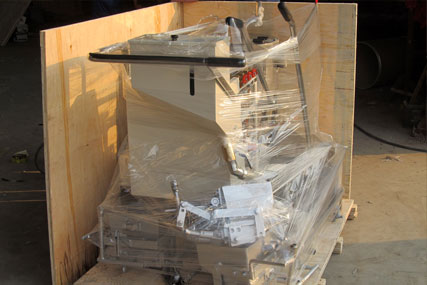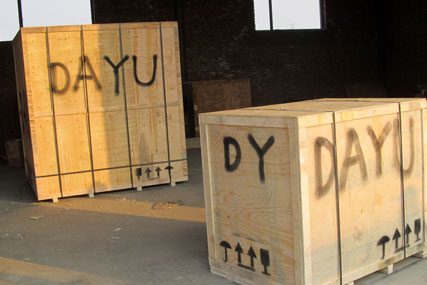 Email Digest
Dear Neijer
Thank you for your immediate reply and quotation.
Can you send me a full technical description/brochure of all the machines I have inquired?
I would also like to ask about the durability of these machines especially the pre-heater.
We have previous experience of pre-heater machines from China start having problems with its hydraulic pump and control after 6 months of use.
Is there any guarantee or warranty on these machines? Kindly inform me. Thank you.
Regards
Mr.B
Dear Mr.B
Attachment is the operate manual of the paint preheater. Please check it. Other machine operate manual is with machine delivered.
And the Paint Pre-heater, please check the test report of Bureau Veritas. And check the Quanlity Warranty at page 12 of the operate manual of the paint preheater.
As we are now enlarge Philippines market, for the trade show at manila is very succeed Dec.
Please do not worry the quality as it is our capital to enter into PHIL.
Please help to inform me your confuse. Offical Quotation or Proforma Invoice will be offerred by your confirmed.
Awaiting for your response
Regards
Neijer
Dear Ms. Neijer
Telegraphic Transfer has been successfully processed today. Attached here is the copy of the bank receipt.
I will inform our shipping agent on Monday, 02/06 to coordinate with you regarding the shipment of these equipments. Please proceed with our order and try to finish fabrication as soon as possible. I would like to also remind you that equipment will be shipped through a container van so please see to it that they are properly packaged and secured for this purpose. Thank you very much. I will wait for your confirmation on its completion for the transfer of the remaining balance.
Regards
Mr.B
Dear Mr.B
We are back to work today of the China new year holiday.
And glad to get your news the first working day.
Please list the details of the new require.
So that to send you the information.
Awaiting for your response
Sincerely
Neijer
Dear Neijer
Happy Chinese New Year of the Horse.
We are looking to purchase another set of road marking equipment.
Can you please send your quote for the following:
1. Double Cylinder Hydraulic Machine
2. Hand-Push Applicator Machine with 10cm, 15cm, 20cm, 30cm shoes
3. Glass beads dispenser (10cm, 15cm, 20cm, 30cm)
Also, I would like to ask if you are open to an exclusive distributorship in the Philippines.
We would like to provide these equipment to local government units around the country for their safety maintenance projects.
Thank you.
Regards
Mr.B