On Feb 5th, 2015, national import and export work conference of the ministry of commerce was held in Beijing. The meeting was held to sum up the foreign trade work in 2014, analyze the foreign trade situation of the current and a period of future, deploy tasks and work in 2015. Gao Hucheng, minister of commerce, attended the meeting and delivered a speech, international trade representative & vice minister Zhong Shan gave a work report.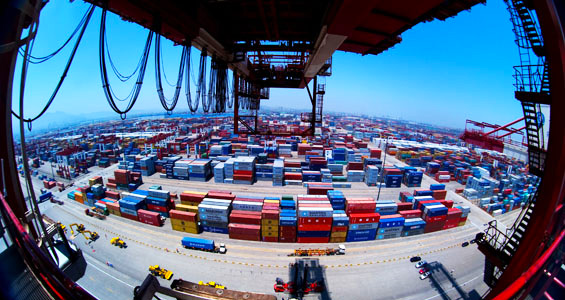 Conference pointed out that, in view of the complicated situation at home and abroad last year, the state council published policy measures timely to support the steady growth of foreign trade and strengthen the import. 2014 national import and export achieved steady growth, higher than which in the world's major economies and emerging developing countries. It was expected that China's annual exports accounted for about 12.2% of the global share, 0.5% increase than 2013, continue to maintain the first great-power in global trade nations. In 2014 the national import and export had an increase of 6.1% actually, export growth is 8.7%, higher than expected goals. The foreign trade has a smooth growth.
Gao Hucheng pointed out that we must always pay great attention to the important role of the foreign trade in economic development and reform and opening-up. Especially since joining the world trade organization, foreign trade of our country has an average 18% contribution rate of economic growth, offering 180 million job.
Zhong Shan, points out that the key work of foreign trade in 2015: one is to further promote the implementation of the stable growth of foreign trade policy. Intensify and standardize work charge import and export, improve the level of trade facilitation, keep the policies continuous and stability. The second is to strengthen trade and investment, coordination of trade and economic and technical cooperation, accelerate trade with countries along with the "One Belt and One Road" development. (Silk Road Economic Belt and the 21st Century Maritime Silk Road)