As Asia's largest road construction machine and road maintenance equipment manufacturer, every year hundreds of clients from around the world visit our factory, visit our road marking machines and road marking paint workshop. If you also wanted to come to China and visit our factory, then the following content will provide you with detailed instructions.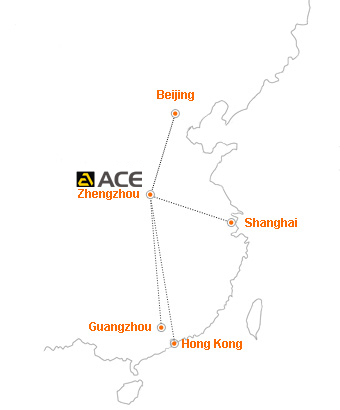 Firstly, if you decide to visit our factory, please notify our sales engineer who is in touch with you, as soon as possible. Tell him/her the number of visitors and the date, so we can arrange the reception.
Secondly, prepare the passport and visa to China. If you need our assistance, please contact our sales engineer, we will try our best. You can find the Chinese embassies and consulates' contact information in the following websites:
http://www.fmprc.gov.cn/eng/wjb/zwjg/2490/
http://www.cnr.cn/service/wjb/
Thirdly, After obtaining the visa, you need to make sure the route and schedule and scheduled flights. If you need us to schedule return ticket or hotel for you, please contact our sales engineer, along with a scanned copy of your passport.
We are located in Zhengzhou City, Henan Province, China, you can first fly to Beijing, Shanghai, Guangzhou or Hong Kong, and then transfer to Zhengzhou.
You can visit this site to check the ticket information: http://english.ctrip.com/flights/
Fourthly, After ticket booking, please give the ticket information to our sales engineer, we will arrange a car to pick you up.
In order to give you a pleasant journey, if you have any other needs, please inform our sales engineers in advance. Thank you. We look forward to your visit.
By the way, Henan Province located in the central part of China. Henan is the birthplace of Chinese civilization with over 5,000 years of history, and remained China's cultural, economical, and political center until approximately 1,000 years ago. Numerous heritages have been left behind including the ruins of Shang Dynasty capital city Yin and the Shaolin Temple. Four of the Eight Great Ancient Capitals of China, Luoyang, Anyang, Kaifeng, and Zhengzhou are located in Henan.
Click here to learn more about Henan: http://en.wikipedia.org/wiki/Henan