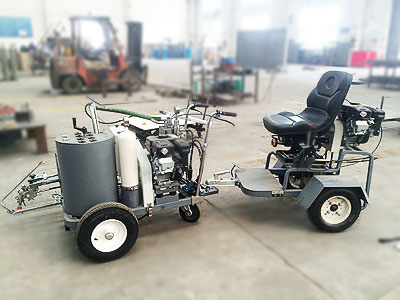 DY-RB roll booster is a kind of chair following a self-propelled or hand-push road marking machine and other road marking equipment, to realize sitting type machine. Type II, installed with driving device, can supply driving force for the connected machine.
EMAIL: This email address is being protected from spambots. You need JavaScript enabled to view it.TEL: +86-371-55635088
Technical Data
| | |
| --- | --- |
| Main Parameter | DY-RB |
| Engine | 6.0 HP air-cooled gasoline engine |
| Driving system | Variable speed transmission system |
| Chassis | A firm welded frame, surface sprayed with corrosion resistant coating |
| Rubber wheel | Ф 440 mm |
| Chair | Adjusted to people's body structure |
| Connecting device | Universal ball-type joint device |
| Dimensions (L*W*H) | 1400 mm × 720 mm × 1080 mm |
| Weight | 140 kg |
Features
Roll booster is specially designed for self-propelled or hand-push road marking machine, it can reduce intensity of labor, improve working efficiency.
This machine adopts firmly welding structure, surface anti-corrosion spray treatment, high-speed bearing ensure machine lightweight and flexible.
Air-filled vacuum wheels, diameter is Ф440mm.
Driving seat conforming to ergonomic requirements, seat angle and position can be adjusted according to the operator's needs.
Driving system of type II roll booster is imported oil pressurized continuously variable speed transmission with automatic brake device. The back wheels are equipped with a differential speed gearing to ensure drive freely around the curve and change directions timely.
Pictures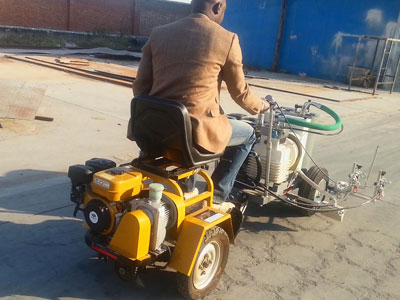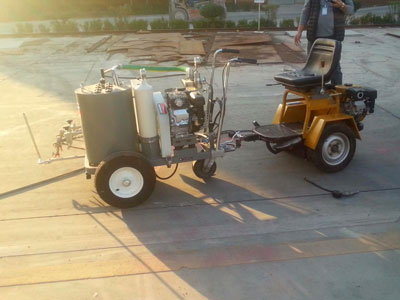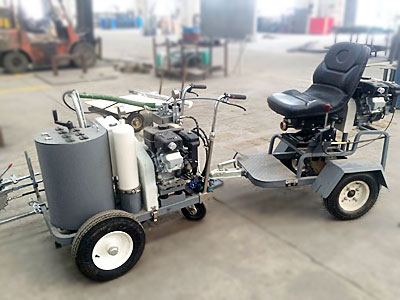 Enquiry Form